Due to the evolving conditions of COVID-19 in Dallas County, St. Philip's School and Community Center will be changing how we operate effective Monday, March 23. At this time, all events, activities and non-essential programming has been suspended. Our Executive Leadership Team is assessing this crisis and our adjustments daily, along with the rest of the country. We will manage week be week assessments of all we are doing and its impact on students, external programming, and our surrounding neighborhood.
We will keep this page updated with the latest communications about our response to COVID-19.
---
You are the new sub for your child's homeschool experience, NOW WHAT? The "now what" is to breathe, realize you are not perfect nor are you expected to be and to make it work. ConnectThree connects you to St. Philips School and Community Center Kellee Murrell, George T. Lee, Jr. Principal, Kellee Murrell, and new 3rd-grade homeschool parent, Benaye Rogers, to have a candid conversation about the new substitutes in the homeschool space.
Parent Resources
Parents we understand that distance learning can and will be stressful for both you and your child(ren). We want to provide you with as many resources as possible to help with transitioning and maintain a positive distance learning experience.
Any information or suggestions in these resources are solely the opinion(s) of the author(s) and should not replace the advice of appropriate medical, legal, therapeutic, financial or other professionals. We do not test or endorse any product, link, author, individual or service listed within.
Grief Support Resources

Parents are encouraged to review before sharing with their child. SPSCC does not endorse the recommended sources, but share for you to identify what is best for you and your family.
How to Access Homework in ParentsWeb
Start at our school's website, https://www.stphilips1600.org/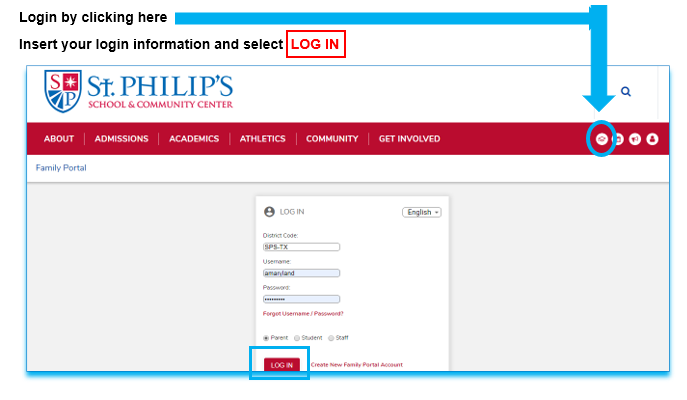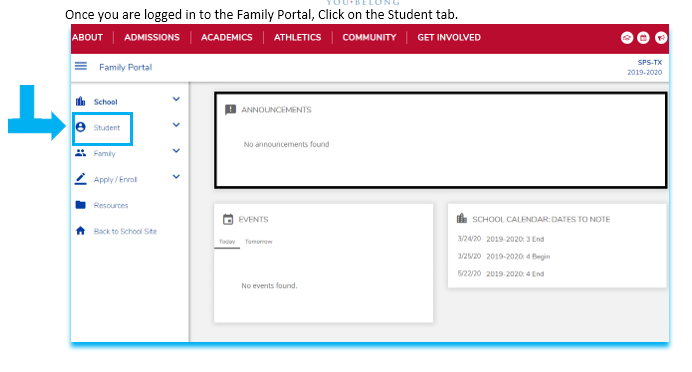 Click on the Homework tab. On this page you can view the homework for each child listed, by selecting their name in the drop-down student menu. The homework is defaulted to view by the week. You can change the week, by selecting a different week in the drop-down menu. You may also choose to sort homework by the date or by the subject from the drop-down menu.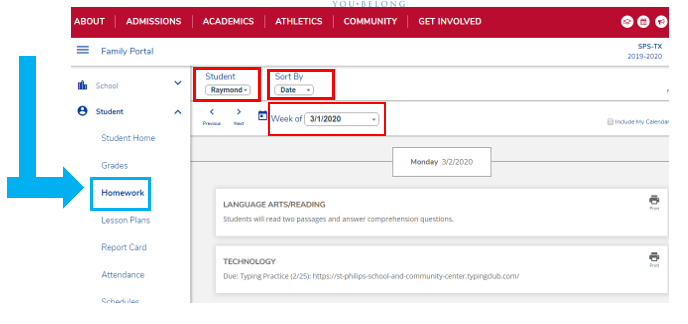 ---
INTERNET SUPPORT
To support families that may not have access to the internet, some internet service providers are offering free services to include hotspots. The following information is a quick overview based on what is listed on their indicated webpages. For questions regarding benefits offered by your internet service or wireless service provider, please contact them directly. The information listed is subject to change based on the provisions of each service provider; therefore, please contact the service provider for updates and accurate information.
AT&T:
Unlimited AT&T Home Internet. All AT&T consumer home internet wireline customers, as well as Fixed Wireless Internet, can use unlimited internet data. AT&T will continue to offer internet access for qualifying limited income households at $10 a month through its Access from AT&T program. AT&T will expand eligibility to Access from AT&T to households participating in the National School Lunch Program and Head Start. AT&T will offer new Access from AT&T customers two months of free service. AT&T is suspending broadband usage caps for their home internet customers. That means no overage fees while people are home using more data. AT&T won't terminate the service of any wireless, home phone or broadband residential or small business customer due to an inability to pay their bill as a result of the coronavirus pandemic – and AT&T is waiving late payment fees for those customers. To learn more visit AT&T. AT&T internet information is taken from https://about.att.com/pages/COVID-19.html. Contact: 1-866.861.6075 or 1-855.220.5211.
COMCAST (Xfinity):
They are offering free access to its Xfinity WiFi hot spots for everyone, including non-subscribers, for the first 60 days. It's also providing unlimited data to its customers for no extra charge and is not disconnecting internet service or charging late fees for customers who say they can't pay their bills. The company is also providing 60 days of free basic internet service to new customers. Comcast has announced additional steps to help ensure people stay connected. To learn more visit Comcast. Comcast internet information is taken from:
https://corporate.comcast.com/covid-19 and https://www.usatoday.com/story/money/2020/03/16/utility-cable-internet-phone-coronavirus-covid-19/5060084002/. Contact: 1 (800) 934-6489.
Metro-PCS: visit: https://www.metrobyt-mobile.com/ongoing-updates-covid-19
SPECTRUM:
SPECTRUM will offer two free months of internet and WiFi services to new customers in households with Pre-K to 12 or college students who need remote education. This discount will be applied as a credit for your first two months of internet services. SPECTRUM will waive any installation or pre-payment fees to help get you started. You can qualify for SPECTRUM'S offer if you:
- Have a student of qualifying age at your service address with remote education needs
- Have not subscribed to their internet services within the past 30 days
Information is taken from: https://www.spectrum.net/support/internet/coronavirus-internet-offer-students. Contact: 1-855-243-8892 or 1-844-488-8395.
T-MOBILE: Providing unlimited data to all current customers who have plans with data for the next 60 days. It will also provide additional data to mobile hotspot users. Information is taken from: https://www.usatoday.com/story/money/2020/03/16/utility-cable-internet-phone-coronavirus-covid-19/5060084002/. Contact: 1(800) 937-8997 or from your T-Mobile phone: 611.
VERIZON: For more about Verizon, visit: https://www.verizon.com/about/news/our-response-coronavirus or https://www.verizonwireless.com/support/covid-19-faqs/ Contact: 1(800) 922-0204 or (800) 922-0204 (*611 from your Verizon Wireless mobile phone).