Click here to purchase tickets, tables and sponsorships!
Individual tickets are now available.
Amazing raffle tickets available October 18th.
Please join us for the second annual fundraiser for Friends of St. Philip's as an auxiliary to SPSCC. This fun, casual evening will include live blues music, BBQ, and beverages (including complimentary beer & wine). You do not need to be a member to attend – invite friends!!
Your generous support provides vital funding to further the mission of St. Philip's School and Community Center, specifically for out of classroom experiences and impactful social services.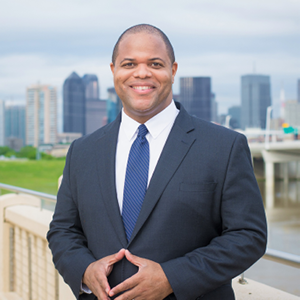 Honorary Chair: Mayor Eric Johnson
Eric Johnson is the 60th Mayor of Dallas, Texas, elected in June 2019. Johnson was born in Dallas and attended Dallas Independent School District schools through first grade before earning a scholarship to Greenhill School through the Boys and Girls Clubs of Greater Dallas. He attended Harvard College, where he graduated cum laude with a degree in History.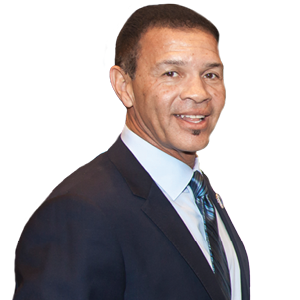 Emcee: Chris Arnold, Dallas Mavs game night Emcee
Since 1996, Chris has been an integral part of the NBA's 2011 World Champion Dallas Mavericks broadcast team. First serving for eight years as their courtside analyst for Fox Sports Southwest and currently since 2005, serving as the Mavs game night Emcee.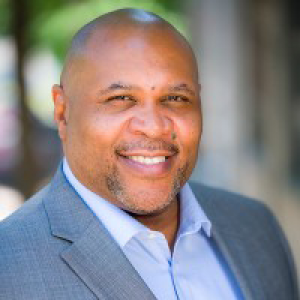 DJ LC
DJ LC, The Dapper MC, has over 30 years, combined professional experience in Radio, Television, DJ and Master of Ceremonies. DJ LC doesn't press, "PLAY", he understands people and creates a fun and unique experience. His work ethic and ability to create an ambiance combined with a vast knowledge of music and entertainment is paramount. DJ LC continues working his DJ magic with the professional news anchors at WFAA, CH. 8's NEWS 8 DAYBREAK.

Click here to purchase tickets, tables and sponsorships!
Host Committee
Cheryl & Greg Nelson, Paula & John Mitchell
Bingo Chairs
Mayor Eric Johnson
Honorary Chair
Martha & Mark Johnston
Founding Chairs
Cathy Anwyl
Chris Arnold
Bev Berry & Alan Vuckovich
Ashley & David Boisture
Betty Bourgeois
Kris & Mark Bradford
Lael & Peter Brodsky
Ginger Brown
Paige & Eldridge Burns
Julie Butterworth
Polly & Mike Campbell
Brandi & Pete Chilian
Renee & Steve Comen
Amy Youngquist & David Cowling
Leigh Crow
Andrea & Ron Denheyer
Dina Dixon & Shane Keller
Regan & Scott Drake
Christine & John Drossos
Karen & Steve Eubanks
Fredye & Dennis Factor
Casey & David Fisk
Susan & Hollye Fisk
Chey & Rob Fleming
Tracy E. Fulton
Lisa & Mark Gilbert
Susan & Evan Griffiths
Jennifer & Mark Gunnin
Sharon & Kevin Hall
Diana & Steve Hamilton
Paula & Jeff Hayes
Lauren Henderson
Dee Dee & Hale Hoak
Kathy & Mike Hubbard
Susan & John Kiser
Ashlee & Chris Kleinert
Annette Lentz
Mickey & Bill Lively
Sarah Losinger
Courtney & Michael Love
Cathy & Harold MacDowell
Ann & Chris Mahowald
Susan and David McCombs
Susan & Matt Mattox
Lee McKinney
Marci & Larry McLean
Beth & Mike Mikeska
Genny & Porter Montgomery
Stephanie Mueller
Melissa & Toby Neugebauer
Natalie & Scott Noble
Cheryl & Frank Parker
Annelise Pedersen & Chris Spafford
Rachelle & David Prater
Jessica & Andrew Rice
Helen & Ted Riney
Kathlyn & Scott Sears
Carol Seay
Dotti & Nupe Singhal
Christy & Jai Singhania
Tina & Dan Stansbury
Jody & Grant Swartzwelder
Beth & Chuck Thoele
Kelly & Marty Turco
Christy & Scott Van Duinen
Dee & Trey Velvin
Stacey & Reid Walker
Diane & Jim Webber
Susan & Tim Weil
Jimmy Westcott
Jennifer & David Willis
Tiffany & Brad Wines
Candace & John Winslow
Erin & Billy Young
Friends of St. Philip's is a group of men and women committed to supporting St. Philip's School and Community Center as ambassadors through service and fundraising.
Among other opportunities, Friends of St. Philip's will:
- be invited to presentations on topics such as education, the South Dallas initiative, and community development.
- receive regular communications of a variety of volunteer opportunities.
- receive St. Philip's School and Community Center newsletters and updates.
- be invited to annual Destiny luncheon and other special events.
Friends of St. Philip's activities since 2019 founding:
Some of our service opportunities were reimagined due to COVID restrictions, but the following summarizes our activities during our first three years:
• Hosted Birthday and Christmas Luncheons for faculty/staff, including door prizes;
• Distributed gift cards to faculty/staff at Christmas and year-end;
• Purchased and delivered yard signs to faculty/staff during Appreciation Week;
• During the 2nd year, Friends contributed to "Wellness Wednesdays" by hosting one Wednesday per month with a theme, activity and/or goodies;
• Provided a special dinner for faculty/staff and their families with help from Ruthie's Food Truck and the Philanthropy Department;
• Served at special events in the community such as the Thanksgiving Turkey Giveaway, the Christmas Store, and the Mothers Day Store;
• Volunteered in Aunt Bette's Community Pantry; and transported surplus meals from Snap Kitchen;
• Contributed $25,000 to date to St. Philip's School and Community Center for its annual operating budgets;
• Planned and executed our inaugural "Bingo, BBQ & the Blues" on November 3, 2021. Over 350 guests attended this fun, casual event that featured celebrity bingo callers, great prizes and live music by Nashville artist Sam Johnston. Over $150,000 was raised!
• A family celebration event is scheduled for late April to kick off Faculty/Staff Appreciation Week!