Click here to purchase your table, tickets, or make a donation today!
Please join us for this inaugural fundraiser for Friends of St. Philip's as an auxiliary to SPSCC. This fun, casual evening will include live blues music, BBQ, and beverages (including complimentary beer & wine). You do not need to be a member to attend – invite friends!!
Your generous support provides vital funding to further the mission of St. Philip's School and Community Center, specifically for out of classroom experiences and impactful social services.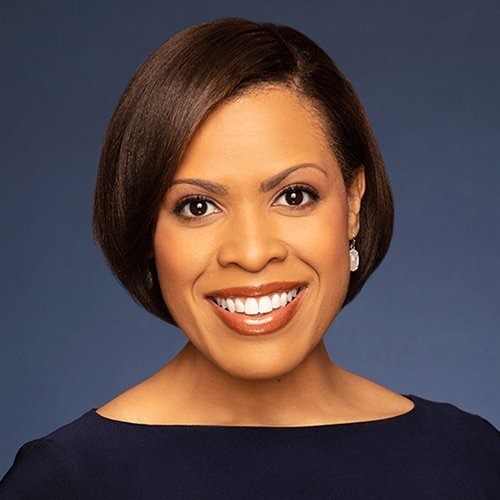 Emcee: Laura Harris, NBC 5
Laura Harris is an Emmy Award and Associated Press award-winning journalist who joined the NBC 5 team in September 2018. She can be seen co-anchoring NBC 5 Today weekday mornings from 4:30 a.m. to 7 a.m.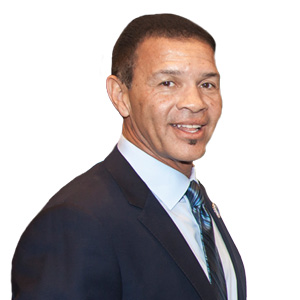 Emcee: Chris Arnold, Dallas Mavs game night Emcee
Since 1996, Chris has been an integral part of the NBA's 2011 World Champion Dallas Mavericks broadcast team. First serving for eight years as their courtside analyst for Fox Sports Southwest and currently since 2005, serving as the Mavs game night Emcee.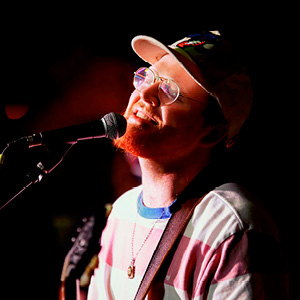 Blues Musician: Sam Johnston, Nashville, TN
Sam Johnston effortlessly blends blues, neo-soul, and classic rock stylings with ease, flair and a touch of psychedelic funk. Check out his new single, "Isabelle", and his debut album, "Longing" here.
Bingo: 10 rounds of Bingo with fun prizes, featuring a number of local Celebrity Guest Callers.
Click here to purchase a table, tickets, or make a donation.
Host Committee

Martha & Mark Johnston
Bingo Chairs
Ann & Chris Mahowald
Honorary Chairs
Cathy Anwyl
Briana August
Robin & Norm Bagwell
Ashley & David Boisture
Betty Bourgeois
Kris & Mark Bradford
Paige & Eldridge Burns
Polly & Mike Campbell
Angie Carlson
Sheri & Andy Cole
Amy Younquist & David Cowling
Kathleen & Pat Cox
Andrea & Ron Denheyer
Karen & Steve Eubanks
Fredye & Dennis Factor
Courtney & Michael Flanagan
Susan & Hollye Fisk
Casey & David Fisk

Chey & Rob Fleming
Elizabeth & Kirk Florence
Kelly & Joe Foster
Tracy E. Fulton
Susan & Evan Griffiths
Diana & Steve Hamilton
Paula & Jeff Hayes
Kathy & Michael Hubbard
Kathleen & Jack Johnson
Susan & John Kiser
Ashlee & Chris Kleinert
Nicole & Ted Likes
Tricia Linderman
Mickey & Bill Lively
Courtney & Michael Love
Cathy & Harold MacDowell
Megen & Troy Manson
Erin & Rob Marshall
Candace Martin
Susan & David McCombs
Paula & John Mitchell
Jackie & Trip Moore
Andrea & David Nayfa

Cheryl & Greg Nelson
Natalie & Scott Noble
Jan & Scott Osborn
Rula & Bob Peinado
Rachelle & David Prater
Cathy Qualls
Helen & Ted Riney
Pam & John Roffino)
Ginny & Conner Searcy
Beth & Shane Shanafelt
Christy & Jai Singhania
Annelise Pedersen & Chris Spafford
Tina & Dan Stansbury
Beth & Chuck Thoele
Breanna Turnley
Dee & Trey Velvin
Bev Berry
Stacey & Reid Walker
Susan & Tim Weil
Lisa Williams
Jennifer and David Willis
Tiffany & Brad Wines
Candace & John Winslow
Cathy & Jeff Wood
Friends of St. Philip's is a group of men and women committed to supporting St. Philip's School and Community Center as ambassadors through service and fundraising.
Among other opportunities, Friends of St. Philip's will:
- be invited to presentations on topics such as education, the South Dallas initiative, and community development.
- receive regular communications of a variety of volunteer opportunities.
- receive St. Philip's School and Community Center newsletters and updates.
- be invited to annual Destiny luncheon and other special events.
A quick recap of Friends' activities during our inaugural year:
• Hosted two Birthday Luncheons for faculty/staff;
• Volunteered in Aunt Bette's Community Pantry;
• Hosted a faculty/staff Christmas Fiesta Luncheon & presented Target gift cards to all;
• Transported surplus Snap Kitchen meals to the Pantry;
• Served at both the annual Thanksgiving Feast and Christmas Store;
• Purchased & delivered yard signs to all faculty/staff during Appreciation Week;
• Provided dinner for all faculty/staff and their families with help from Ruthie's Food Truck and the Philanthropy Department;
• Planned our 1st annual event – "Bingo, BBQ, & the Blues" (rescheduled for September 2021)
• Purchased and mailed Walmart gift cards and fabric face masks to all faculty/staff at year-end;
• Contributed $10,000 to SPSCC for its operating budget.