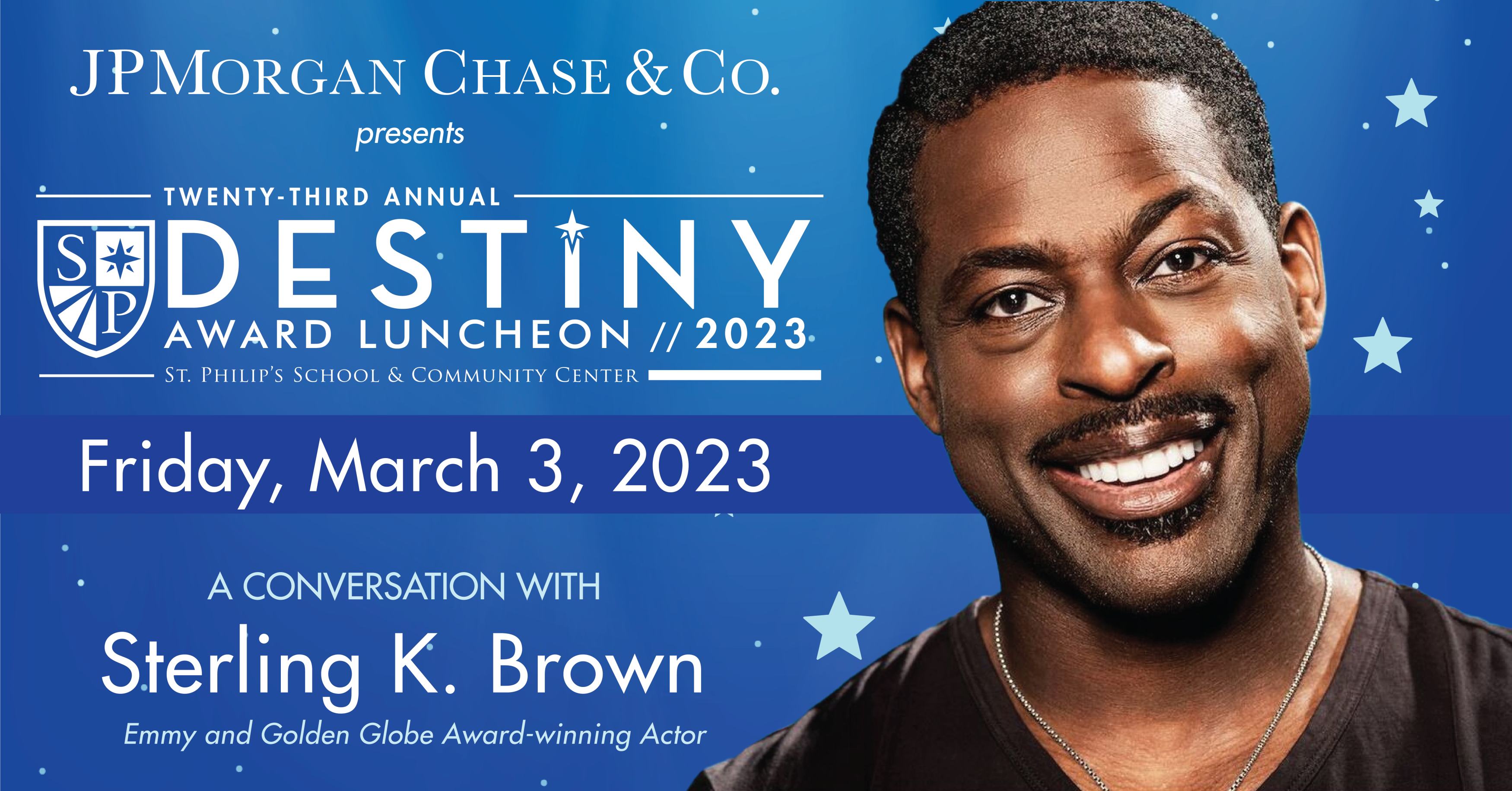 ---
(For a printable PDF of sponsorship level descriptions, click here.)
About Destiny
The Destiny Award Luncheon is the signature fundraising event benefiting St. Philip's School and Community Center. At the luncheon, a conversation with the Parrish Family Destiny Award Speaker takes place, in addition to presenting the Mona and Dave Munson Humanitarian Award to a deserving individual(s) who has demonstrated exceptional work in bridging diverse communities. Their work exemplifies the importance of embracing the belief in the oneness of human kind in which the destiny of the world is linked.
St. Philip's School and Community Center is a beacon of light, hope, and transformation in South Dallas. St. Philip's provides an exceptional education to children from PreK2 to 7th Grade [ages 2 to 13]. St. Philip's success is evident: 100% of St. Philips alumni graduate from high school and 95% attend college, while the graduation rate for the neighborhood high school is only 48%, with 4% going on to college.
Each year, the Community Center serves more than 4000 of our neighbors - including children, youth, entire families and seniors. Through the Community Center, St. Philip's provides SENIOR SERVICES including transportation to local pharmacies; addresses HUNGER through Aunt Bette's Community Pantry and Meals on Wheels; deepens STUDENT ENGAGEMENT through key enrichment programs such as mentoring and summer learning programs; and continues with its founding ATHLETIC programs serving over 700 children!