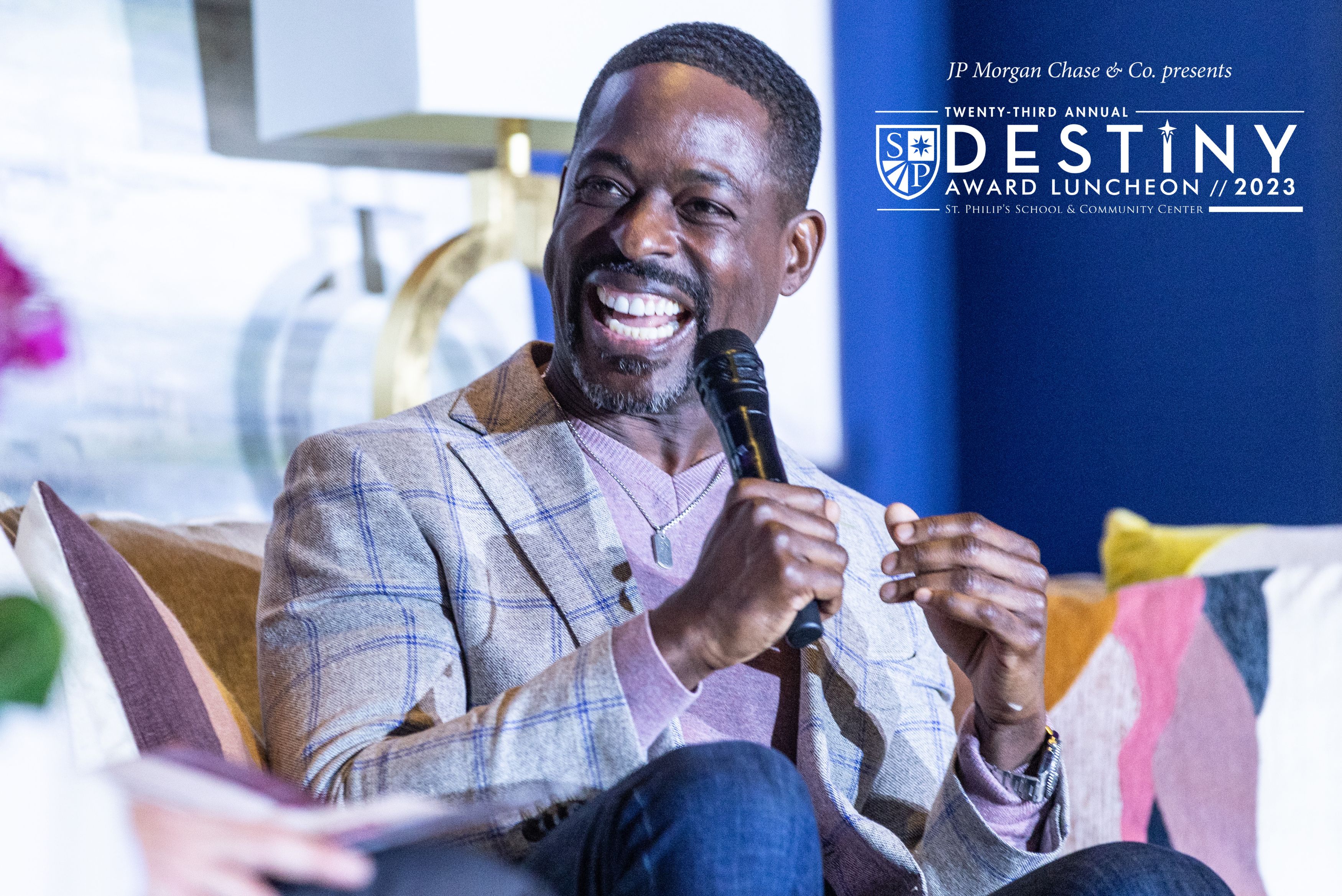 2023 Destiny Luncheon Highlights
"Our words are not merely descriptive, but they are creative... To create this village, it's not just about education... We're talking about everything for a community to thrive... And such a major part of that, [is] to know that not only do these students see themselves, but that you all see them."
Thank you for another Amazing Destiny Award Luncheon!
A very special thank you to:
Destiny Awards Speaker: Sterling K. Brown
Co-Chairs: Kacy and Carter Tolleson
Honorary Chairs: Diana & Todd Maclin
Speaker Sponsors: Jewel and Roland Parrish
Congratulations to the Humanitarian Award Recipients: Ellen and John McStay.
Thank you also to our generous sponsors and friends that continue to pour into St. Philip's School and Community Center.  
Scroll down to make your donation to support St. Philip's.
About Black Wall Street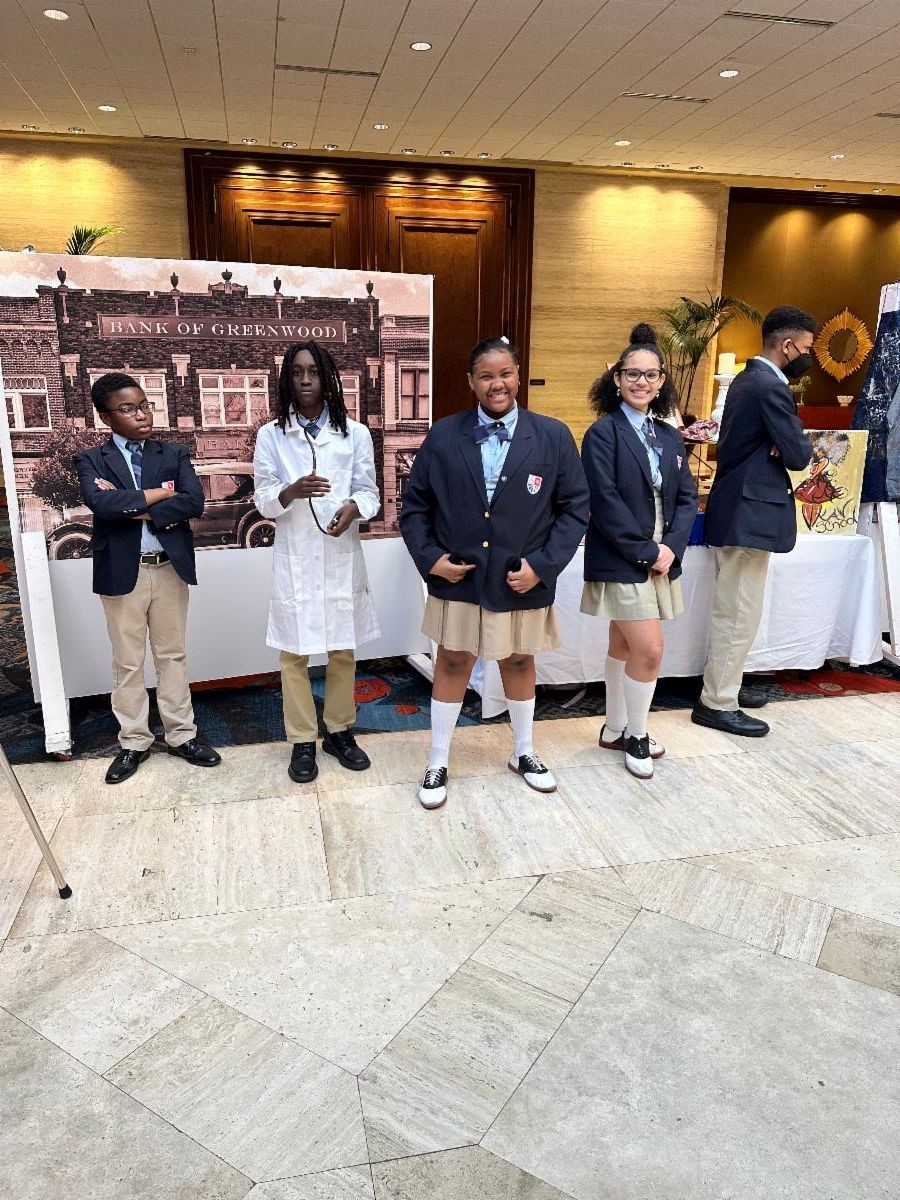 Our 7th-grade students became entrepreneurs and presented the successes and challenges they encountered while being business owners in their 2023 rendition of Black Wall Street. They delivered their presentations during the Social Studies Fair and the Annual 23rd Destiny Award Luncheon presented by JPMorgan Chase & Co.
"Learning about Tulsa Black Wall Street as an economic beehive and matching the students in the role of an entrepreneur allowed them the learn about how business, health and community are related. It was important because seeing African Americans in a light as successful business owners gives students the hope that it can be done again despite the massacre that occurred in 1921."
- Mrs. Stephanie Givens, Middle School Social Studies Teacher

About Destiny
The Destiny Award Luncheon is the signature fundraising event benefiting St. Philip's School and Community Center. At the luncheon, a conversation with the Parrish Family Destiny Award Speaker takes place, in addition to presenting the Mona and Dave Munson Humanitarian Award to a deserving individual(s) who has demonstrated exceptional work in bridging diverse communities. Their work exemplifies the importance of embracing the belief in the oneness of human kind in which the destiny of the world is linked.
St. Philip's School and Community Center is a beacon of light, hope, and transformation in South Dallas. St. Philip's provides an exceptional education to children from PreK2 to 7th Grade [ages 2 to 13]. St. Philip's success is evident: 100% of St. Philips alumni graduate from high school and 95% attend college, while the graduation rate for the neighborhood high school is only 48%, with 4% going on to college.
Each year, the Community Center serves more than 4000 of our neighbors - including children, youth, entire families and seniors. Through the Community Center, St. Philip's provides SENIOR SERVICES including transportation to local pharmacies; addresses HUNGER through Aunt Bette's Community Pantry and Meals on Wheels; deepens STUDENT ENGAGEMENT through key enrichment programs such as mentoring and summer learning programs; and continues with its founding ATHLETIC programs serving over 700 children!