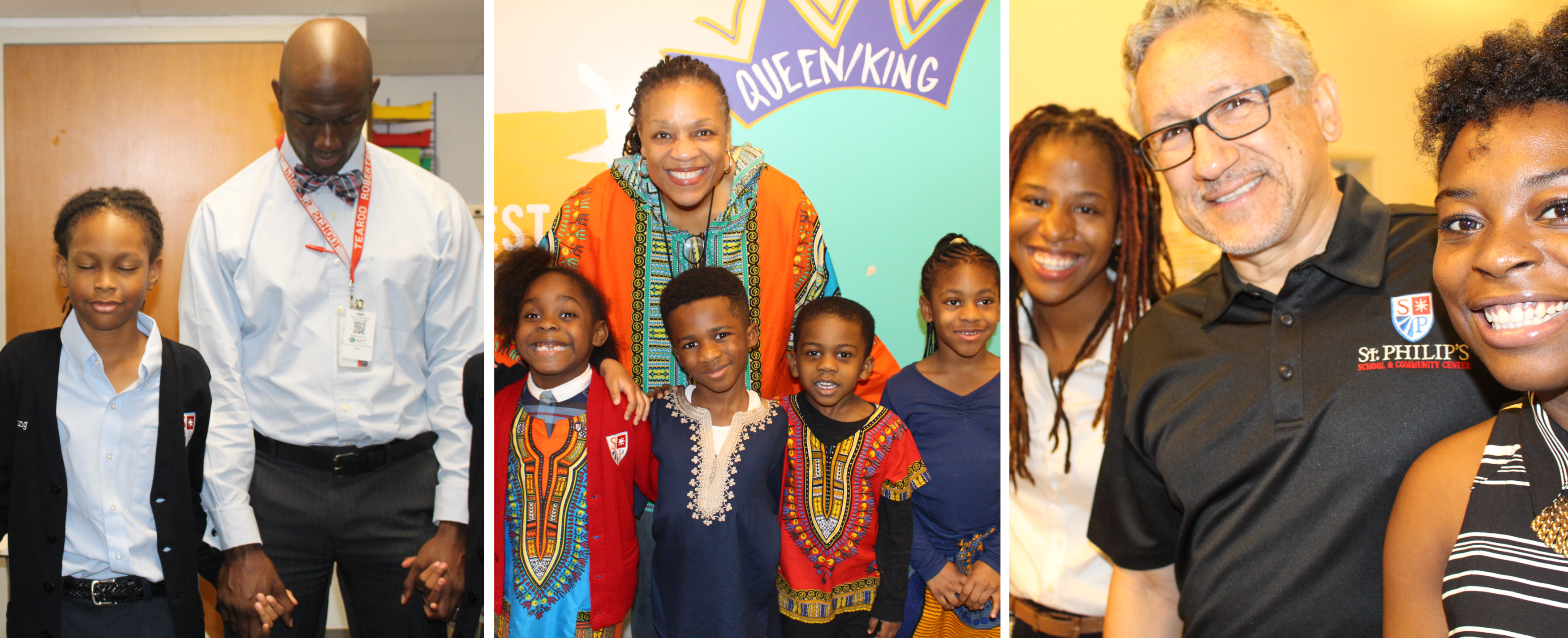 Current Job Openings
Job Summary:
The teacher is responsible for developing lesson plans and delivering group and individual student instruction within established curriculum guidelines; collaborating with other teachers, other professional staff, and administrators in addressing instructional and/or classroom issues; and responding to a wide range of inquiries from students' parents or guardians regarding instructional program and student progress. Additionally, the position requires the teacher to maintain a class environment advantageous to learning and personal growth; to establish effective rapport with students while maintaining proper classroom management.
Duties/Responsibilities:
- Administers and develops subject specific assessments for the purpose of assessing student competency levels and/or developing individual learning plans.
- Advises parents and/or legal guardians of student progress for the purpose of communicating expectations; student's achievements; developing methods for improvement and/or reinforcing classroom goals in the home environment.
- Assesses student progress towards learning targets, objectives, expectations, and/or goals for the purpose of providing feedback to students, parents and administration.
- Collaborates with instructional staff, other school personnel, parents and a variety of community resources for the purpose of improving the overall quality of student outcomes, achieving established classroom objectives in support of the school improvement plan.
- Counsels students for the purpose of improving performance, health status, appropriate behavior, problem solving techniques and a variety of personal issues.
- Demonstrates and differentiates methods required to perform classroom and/or subject specific assignments for the purpose of providing an effective program that addressing individual student requirements.
- Instructs students for the purpose of improving their success in academics through a defined course of study.
- Manages student behavior for the purpose of providing a safe and optimal learning environment.
- Monitors students in a variety of educational environments (e.g. classroom, cafeteria, playground, school grounds, hallways, restrooms, field trips, etc.) for the purpose of providing a safe and positive learning environment.
- Participates in a variety of meetings and professional development activities for the purpose of conveying and/or gathering information required to perform functions and to improve student achievement.
- Prepares a variety of written materials (e.g. grades, lesson plans following scope and sequence, correspondence with parents and students, examinations and quizzes, attendance, anecdotal records, etc.) for the purpose of documenting student progress and meeting mandated requirements.
- Supports other classroom teachers for the purpose of assisting them in the implementation of established curriculum and/or individual student plans.
Other Functions
Performs other related duties, as assigned, for the purpose of ensuring the efficient and effective functioning of the school.
Job Requirements: Minimum Qualifications Skills, Knowledge and Abilities
SKILLS are required to perform multiple, highly complex, technical tasks with a need to periodically upgrade skills in order to meet changing job conditions. Specific skill-based competencies required to satisfactorily perform the functions of the job include: applying assessment instruments; operating standard office equipment including using pertinent software applications; and preparing and maintaining accurate records.
KNOWLEDGE is required to perform basic math, including calculations using fractions, percents, and/or ratios; read technical information, compose a variety of documents, and/or facilitate group discussions; and analyze situations to define issues and draw conclusions. Specific knowledge-based competencies required to satisfactorily perform the functions of the job include: appropriate codes, policies, regulations and/or laws; age appropriate activities; lesson plan requirements; stages of child development; and behavioral management strategies.
ABILITY is required to schedule activities, meetings, and/or events; gather, collate, and/or classify data; and use job-related equipment. Flexibility is required to work with others in a wide variety of circumstances; analyze data utilizing defined but different processes; and operate equipment using standardized methods. Ability is also required to work with a diversity of individuals and/or groups; work with data of varied types and/or purposes; and utilize specific, job-related equipment. Problem solving is required to analyze issues and create action plans. Problem solving with data frequently requires independent interpretation of guidelines; and problem solving with equipment is moderate. Specific ability-based competencies required to satisfactorily perform the functions of the job include: establishing and maintaining constructive relationships; adapting to changing work priorities; maintaining confidentiality; exhibiting tact and patience; and working flexible hours.

Work Environment and Physical Demands
- Extensive mobility – both indoor and outdoor while at the school and while on field trips will be required.
- Normal physical activity including some bending, pushing, pulling, and lifting and carrying, which may range up to 35 lbs. upon occasion.
Education and/or Experience
- Bachelor Degree or Higher
- Teacher Certification (preferred)
Click HERE to submit your resume.
Under general supervision, perform a wide variety of custodial and maintenance duties in order to provide a clean, orderly and safe environment; and perform related work as required.
SCOPE
The Custodian performs custodial and maintenance duties in and around campus facilities; troubleshoots, performs minor repairs and responds to emergency calls for service; implements setups and take down for a variety of campus and community events; works closely with staff/faculty to meet the custodial/maintenance needs of the area.
Bi-lingual Preferred (Spanish/English)
KEY DUTIES AND RESPONSIBILITIES
• Unlock and Lock Chapel doors, Life Center Gym doors on morning/afternoon for before school and after school care and Early Childhood hallway doors.
• Responsible for placing out and picking up school traffic signs/cones.
• Sweep/Mop cafeteria floor between each lunch period.
• Clean and disinfect cafeteria tables between each lunch period.
• Report and respond to emergency calls for custodial assistance.
• Responds to service requests, coordinates resources and implements the set up and take down of furniture and equipment for a wide variety of campus and community events.
• Ability to perform various maintenance and custodial duties.
• Maintain scrubs/plants inside and outside of building.
• Occasional inspect buses for inside cleaning.
• Ability to use SchoolDude to perform assigned tasks and completions.
• Work with Pesticides; HVAC Service Contractors, Elevator Company, etc. on accessing building and unlocking doors when services are being rendered.
• Occasionally Saturday cleaning for a couple of hours.
• Wiping of smudge marks from doors/windows in high traffic areas.
• Cleaning window blinds.
• Cleaning concession room weekly.
• Other duties as assigned
Work Environment and Physical Demands
Requires handling of average-weight objects up to 50 pounds or standing and/or walking for more than four (4) hours per day. Moderate physical activity. The physical demands described here are representative of those that must be met by an employee to successfully perform the essential functions of this job.
Reasonable accommodation may be made to enable individuals with disabilities to perform essential functions. Must have the ability to stand for extended periods of time on cement floors; exhibit manual dexterity, hear and understand speech at normal levels; speak in audible tones so that others may understand clearly; physical agility to lift up to 50 pounds; to bend, stoop, walk and reach overhead.
Interested candidates should email their resume.
The maintenance technician will coordinate with Director of Operations and provide supplies, parts, tools to install, maintain, and repair HVAC and Plumbing systems.
SCOPE:
Under general supervision, this position will make safety and comfort a top priority. Focusing on customer satisfaction the position should possess excellent organizational and troubleshooting skills.
Key Duties and Responsibilities
• Respond quickly in the event of an emergency, notify appropriate personnel, and follow safety protocol.
• Conduct maintenance of electrical systems.
• Support the setup of ventilation, refrigeration and other systems and conduct repairs when necessary.
• Maintain heating and plumbing systems to ensure functionality.
• Inspect alarm systems such as carbon dioxide and fire protection and quickly schedule repairs when needed.
• Ensure to maintain cleanliness of work area.
• Set desired temp points on thermostats and replace thermostats.
• Assist in inspecting, adjust, repair, and perform preventive maintenance of heating, cooling, air conditioning, ventilation equipment, and controls.
• Clean condenser coils, check suction and discharge pressure, check refrigeration leaks, silver soldered, silver brazed all breaks, evacuate and recharge system on air conditioning and condensing unit.
• Conducting routine inspections of premises and equipment
• Assist in install, rebuild, replace fans, motors, thermostats, fuses, filters, bearings, and other equipment, as necessary.
• Cleaning adjusting and repairing systems.
• Replace plumbing parts (e.g. faucets, toilets, valves, water heaters, drains, etc.)
• Performing emergency repairs promptly and efficiently.
• Help in keeping daily logs and records of all maintenance function into CMMS.
• Ensuring compliance with appliance standards and with Occupational Health and Safety Act.
• Perform other duties as assigned.
Skills and Educational Requirements:
• Basic understanding of electrical and other systems
• High school diploma, GED or suitable equivalent.
• HVAC training
• EPA Certified
• Understanding the advanced principles of air conditioning, refrigeration, and heating.
• Physically capable of lifting 50 lbs.,
• Very good written, verbal, and interpersonal skills
• Ability to work after hours, over weekends and on public holidays with short notice.
• Have tools to perform HVAC work.
• Strong time management skills.
Interested candidates should email thier resume.
---
St. Philip's School and Community Center is a private, non-denominational, Pre K through sixth grade elementary school, building academic excellence, strong self esteem and high character values.
In addition, for more than 30 yrs, we have provided programs 12 months a year for children and their families and for senior citizens in South Dallas, including athletic, after-school and cultural programs, the food pantry, and a meals on wheels depot.
It is the policy of St. Philip's School & Community Center to make employment decisions on the basis of qualifications for a specific job without discrimination, condonement or condemnation in regard to race, color, religion, gender, sexual orientation, marital status, national or ethnic origin, age, veteran status, or the presence of a disability, except where such is a bona fide occupational qualification.