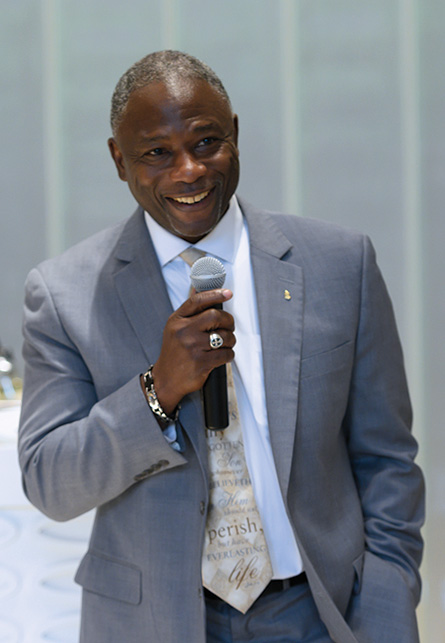 Every day I am inspired by our students. Their creativity, passion for learning, and willingness to take on new challenges gives me great hope for our school and our community. Our goal is to support their inspiration by giving them the facilities and opportunities they need to continue to learn and grow. The We Believe Campaign is doing that and so much more. Given the excellence that exists at St. Philip's today, we believe in the possibilities for our students when the facilities equal their family's dedication. Thank you so much for making our students and community neighbors' dreams a reality."
Dr. Terry J. Flowers
Perot Family Headmaster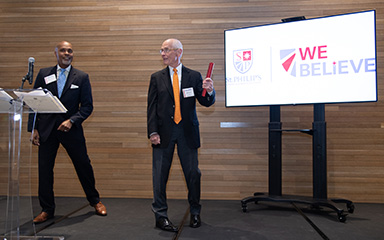 We are honored to chair the final phase of the historic $50 million We Believe Campaign that will shape the future of the school and community center through the inspired growth that is unique to St. Philip's. Through June 30, 2021, along with the Campaign Cabinet and other key volunteers, we are focused on raising $7.5 million for Scholarships and Tuition Assistance; Aunt Bette's Community Pantry; the Moody Performing and Fine Arts Pavilion and Campus Renovations, and an Athletic Complex and Community Park.
We believe that providing young people with a dynamic education, exposure to the arts, and physical development, can inspire and change lives. We also believe that a continued investment in St. Philip's largest social service – Aunt Bette's Community Pantry – and development of a true community park in the immediate neighborhood, is critical to the positive transformation of South Dallas.
We are excited about what the future holds as we expand our facilities to offer growth opportunities for current and future students, and community neighbors.
Roland Parrish & Bill Lively
Campaign Co-Chairs