"St. Philip's is a triple A: We are an ANCHOR. We are an ADVOCATE. We are an AGENT for change."
WE BELIEVE children and families have the right to a neighborhood that provides safety, opportunity and hope. Healthy neighborhoods create opportunity pathways for people of all backgrounds, improving well-being and providing access to quality housing, good schools, jobs and amenities.
- A person's zip code is the most powerful single predictor of health and opportunity.
- Socio-economic and racial diversity provides cognitive, social and economic benefits for ALL children and families.
- Intergenerational neighborhoods—where people of different ages reside together—create safe, stable communities that support overall well-being.
Our Vision
A healthy, economically vibrant & diverse community that celebrates its rich history and provides opportunities for residents of all backgrounds to live, work, play and thrive.
St. Philip's created 1600 Pennsylvania Inc., a non-profit subsidiary of St. Philip's focused on community development.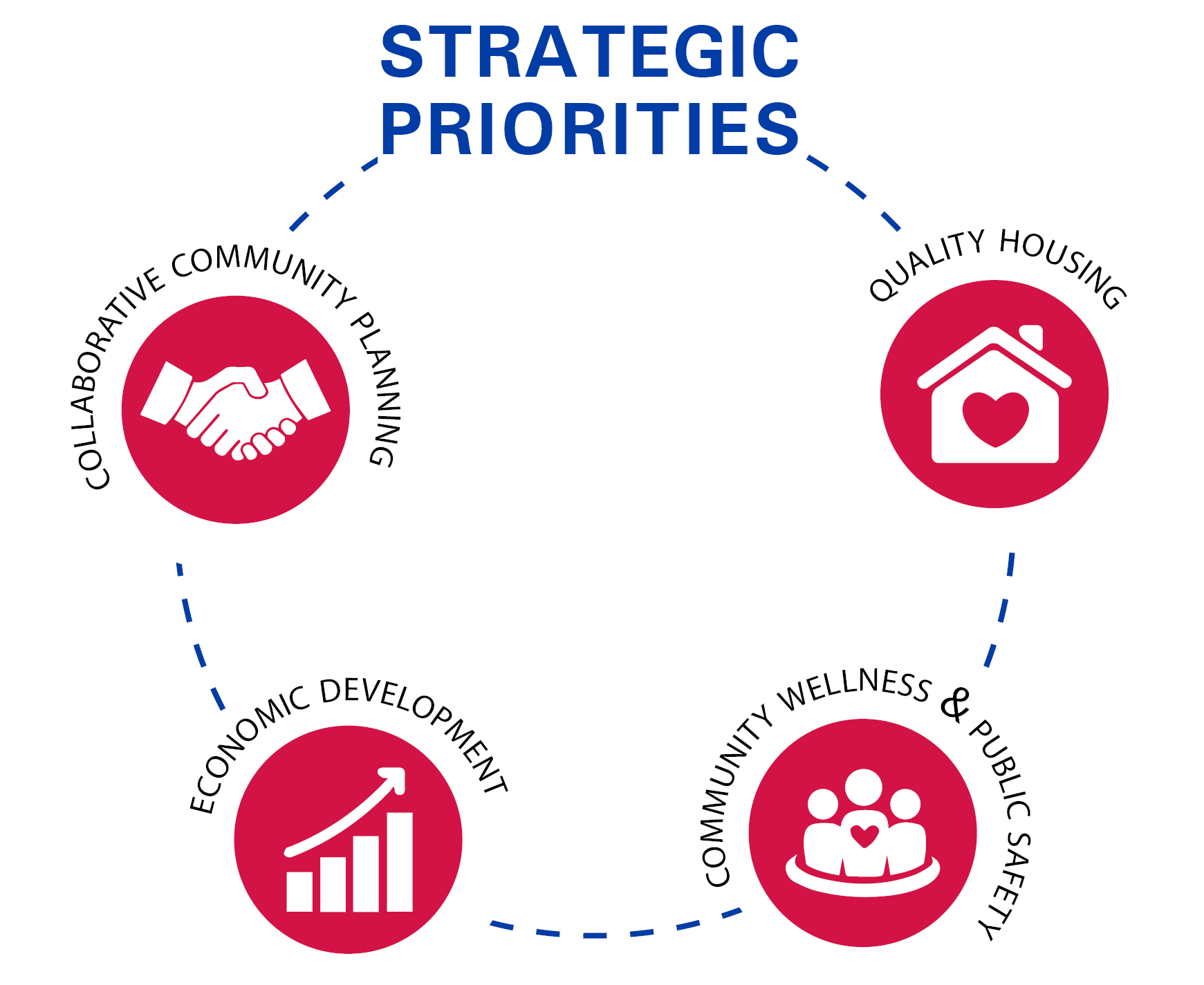 Friends,
Change does not ride a bicycle. It is driven. As a school and community center, St. Philip's is a triple A: We are an anchor. We are an Advocate. We are an Agent for Change to advance the neighborhood and anointed soils we choose to call home.
The South Dallas/Fair Park community is in recovery. Fifty years ago, legislation and growing neglect resulted in the intentional over-saturation of 373 liquor-related business within this four-mile area of Dallas. Forty-eight of those businesses were once within four blocks of St. Philip's campus.
We use the word recovery in connection with the redemptive power of FAITH. We are standing on the rock-solid faith of a small and mighty parish of 70+ years ago who chose to look and serve beyond the walls of the church. Today, of the forty-eight liquor related businesses within four blocks of campus, only five remain. In addition, twenty-seven transactional drug properties within that same radius have been shut down, along with a disreputable motel.
Change does not simply arrive. It does not ride a bicycle. It is driven. Like an antibody, St. Philip's accelerates the community's vision for positive change. Faith has fueled our boldness. We continue to stand with neighbors to oppose adverse zoning petitions, along with linking vital social services and resources through thoughtful collaborations. We surrender to the acknowledgment that we are not driving. HE is our chauffeur and pilot.

Blessings,

Dr. Terry J. Flowers