Get to Know Sterling K. Brown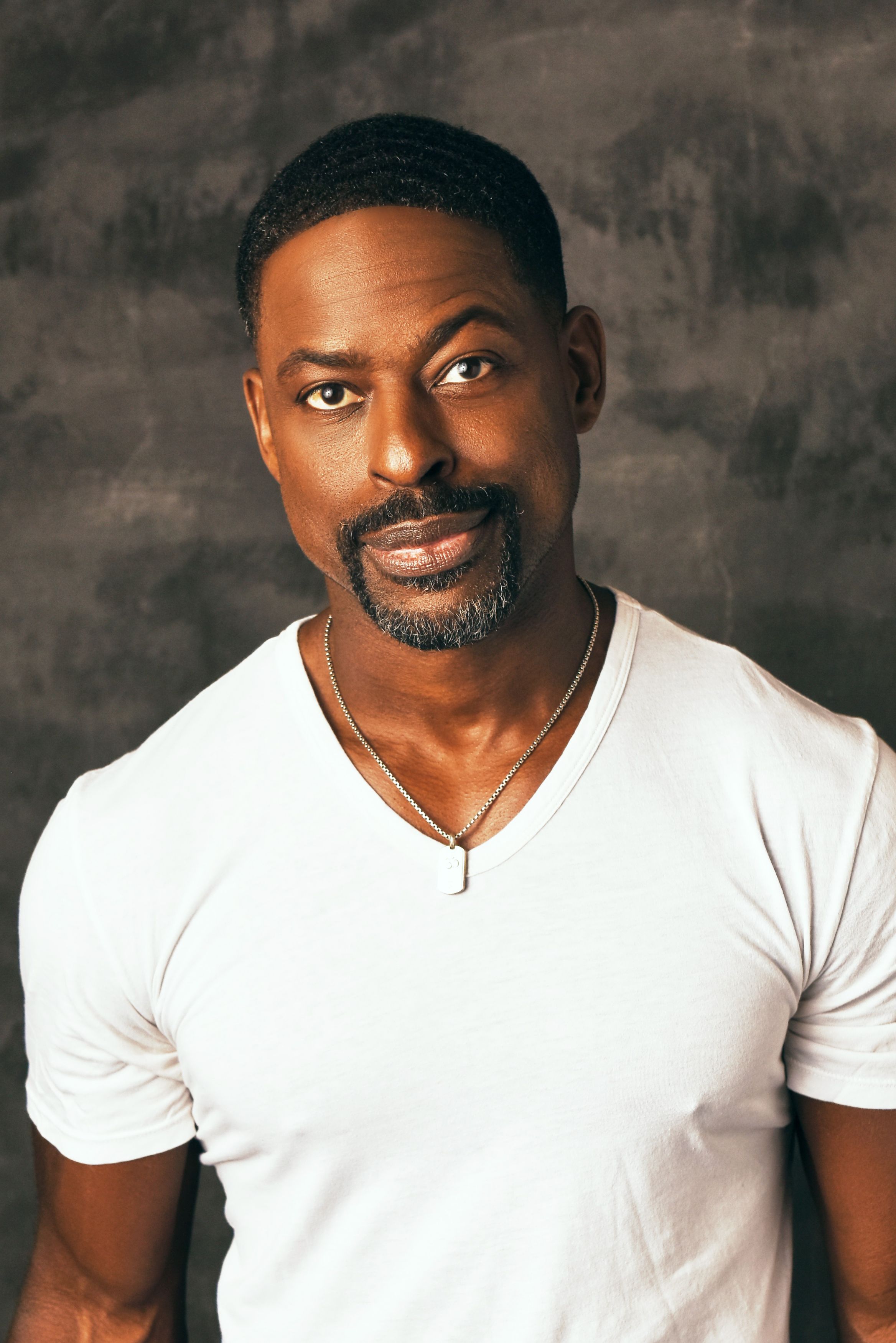 Two-time Emmy Award winning actor Sterling K. Brown currently stars in NBC's critically acclaimed drama series THIS IS US. For his role as Randall Pearson, Brown has received an Emmy Award for Outstanding Lead Actor in a Drama Series, as well as four consecutive nominations in the category. He also received a Golden Globe Award for 'Best Performance by an Actor in a Drama Series,' becoming the first African American actor to win his category in the award show's 75-year history. Additionally, Brown made history by becoming the first African American actor to receive the SAG Award for Outstanding Male Actor in a Drama. He has also received two SAG awards alongside his cast for Outstanding Performance by an Ensemble in a Drama Series, as well as the African American Film Critics Association 'Best Actor' award for two consecutive years. In 2018, Brown was included in TIME magazine's list of 100 most influential people in the world.
In 2019, Brown starred in the powerful A24 family drama WAVES and in Disney's blockbuster hit FROZEN 2. He also starred as "Reggie" in the third season of the Emmy-winning Amazon series THE MARVELOUS MRS. MAISEL, for which he earned a 2020 Emmy Award nomination for Outstanding Supporting Actor in a Comedy Series. In the animated space, Brown starred for three seasons in the Netflix series KIPO AND THE AGE OF WONDERBEASTS. In this voice role, Brown portrayed Lio, a loving father who passed on his enthusiasm for all things science and music to his daughter Kipo. He also recently guest starred in season 4 of the beloved Netflix series BIG MOUTH and season two of the Hulu series SOLAR OPPOSITES. This Spring, Brown narrated CNN's six-part docuseries LINCOLN: DIVIDED WE STAND, which took an honest and raw look at the remarkable story of Abraham Lincoln and what his story means for us today. He also contributed his voice to the Netflix project AMEND: THE FIGHT FOR AMERICA, which focused on the evolving, often lethal, fight for equal rights in America through the lens of the US Constitution's 14th Amendment. This June, Brown will executive produce and co-host the OWN television special HONORING OUR KINGS: OWN HONORS BLACK FATHERHOOD, alongside Oprah Winfrey.
In 2018, Sterling K. Brown created Indian Meadows Productions under a pact with 20th Century Fox Television. The company's chief mandate is to champion diversity through the development and production of entertaining, educational and inclusive projects across multiple forms of media, including film, broadcast, cable and streaming. Indian Meadows is attached to executive produce the limited series adaptation of author Esi Edugyan's award-winning novel WASHINGTON BLACK for 20th Century Fox TV. Additionally, Indian Meadows will produce the upcoming Lionsgate action film SHADOW FORCE, written by Leon Chills and Joe Carnahan with Kerry Washington's company Simpson Street and Made with Love Media also producing.
Also in 2018, Brown co-starred in Marvel's Academy Award winning film BLACK PANTHER. The blockbuster broke worldwide box office records in its release, with Brown earning a SAG Award alongside the ensemble cast. Brown also led the cast of Fox's sci-fi thriller THE PREDATOR and starred in the action film HOTEL ARTEMIS, alongside Jodie Foster and Brian Tyree Henry. In 2017, Brown co-starred in the drama MARSHALL, receiving an NAACP Image Award nomination for his performance. In 2016, Brown co-starred alongside Tina Fey in Paramount's WHISKEY TANGO FOXTROT. His additional film credits include THE RHYTHM SECTION, ANGRY BIRDS 2, OUR IDIOT BROTHER, THE SUSPECT, RIGHTEOUS KILL, TRUST THE MAN and SPACEMAN.
For his 2018 television work, Brown received Emmy nominations for his role on THIS IS US and his guest-starring comedy role on BROOKLYN NINE-NINE. In addition to his Emmy, Golden Globe and SAG accolades for his performance on THIS IS US, Brown has won an NAACP Image Award and Critics Choice Award, and has been nominated for a BET Award, TCA Award and a Teen Choice Award. In 2016, Brown portrayed prosecutor Christopher Darden in FX's highly-rated award-winning television event series THE PEOPLE V. O.J. SIMPSON: AMERICAN CRIME STORY. He won an Emmy Award and Critics' Choice Award for the role and was nominated for a Golden Globe, SAG Award and NAACP Image Award.
For seven years, Brown portrayed Dr. Roland Burton in the critically acclaimed Lifetime series ARMY WIVES. His additional television credits include hosting SATURDAY NIGHT LIVE (2018), INSECURE, SUPERNATURAL, PERSON OF INTEREST, MASTERS OF SEX, THE MENTALIST, CASTLE and CRIMINAL MINDS.
A lover of theater, Brown has performed in a variety of staged shows, including NY and LA productions of FATHER COMES HOME FROM THE WARS (PARTS 1, 2 & 3), for which he won an NAACP Theatre Award and was nominated for an Ovation Award. His additional stage credits include MACBETH, THE BROTHER/SISTER PLAYS and THE RESISTABLE RISE OF ARTURO UI opposite Al Pacino. Brown graduated with a Bachelor of Arts in Drama from Stanford University, before receiving his Master's Degree in Fine Arts from NYU's Tisch School of the Arts. He currently resides in Los Angeles with his wife and two children.