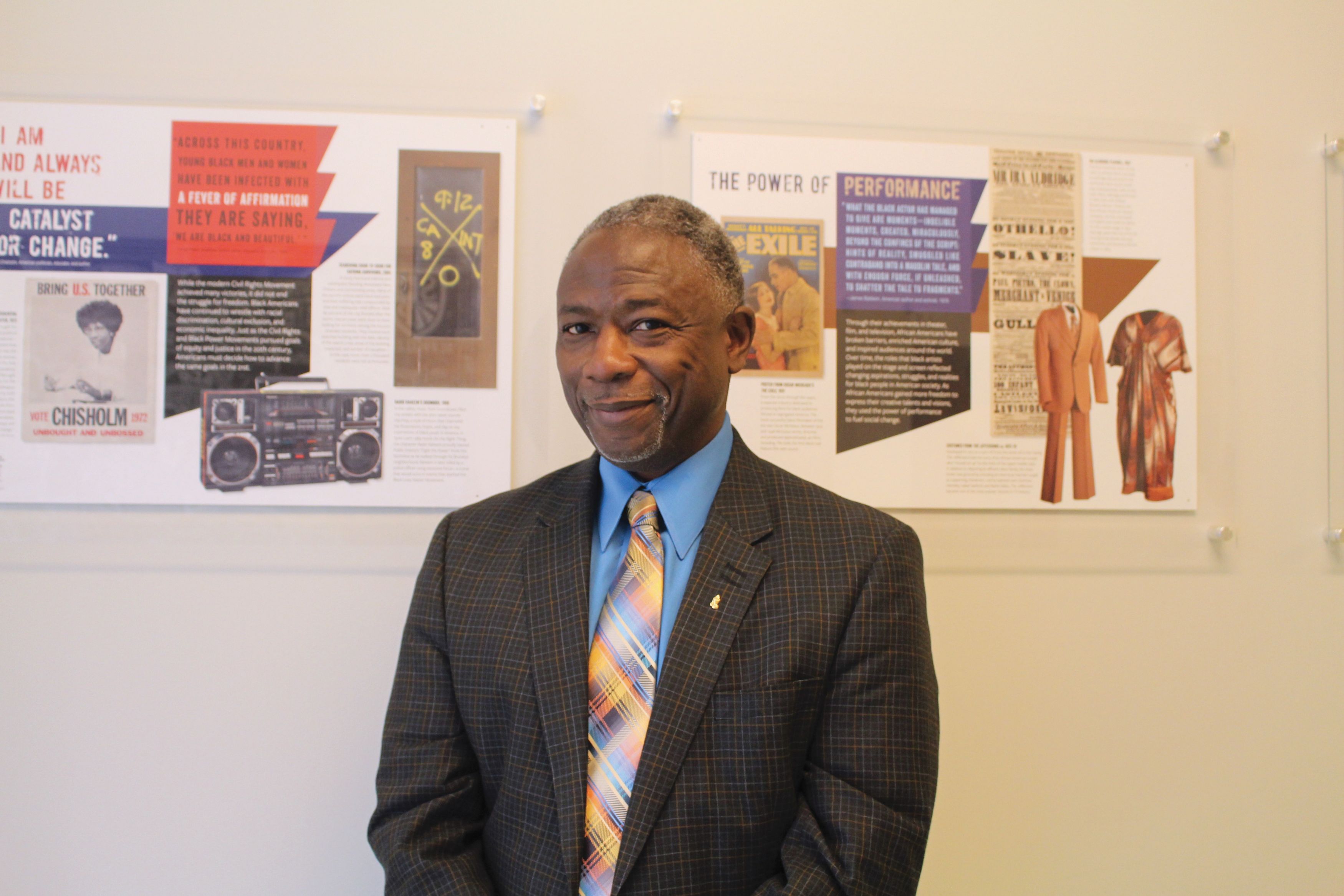 Inspirational and thought-provoking messages informed by my faith, ministry in education and community development
Dr. Flowers' Blog
Posts Tagged "blog"
April 27, 2023
I was recently blessed to be in the presence of four of our nation's most civically rooted bankers, Elaine Afather, Pete Chillian, Michelle Thomas, and now retired Todd Maclin. These four heavyweights of banking now hold generational depths of experience in working toward community uplift.
Anyone close to St. Philip's would recognize our belief that "a day without learning is a day wasted." I received a "knowledge nugget" authored by Todd Maclin when he gave his mentee, Pete Chillian, the greatest professional advice he has ever received. Todd told Pete to remember, "your ego is not your amigo."
Todd's Texas flair will resonate in our upcoming chapel service. Our students have already been taught that E.G.O. stands for Edging. God. Out. Thus, "your ego is not your amigo" can not only serve as professional advice, but it can also provide instructional guidance to help children make sense (or cents) of the nonsense of the challenges our country is afflicted with. We can all benefit from Proverbs chapter, 3 verses 5 and 6. We must make sure our e.g.o. does not become our amigo who edges God out. This speaks to our nation's divide and ethical descent.
An analysis of the amigo ego friendship analogy causes me to reflect to 20 years ago. One of our three-year-old students confided in me that she needed anger management classes. She knew that was the reason she took her classmates' snacks! Just as this 36-month-old had internalized the adult verbiage and constructs of her surrounding, so it is today with the swarm of overdue and much-needed concentration on social-emotional learning.
Caution is appropriate to make sure our focal confluence does not lead to unwarranted influence wrought with ego-amigo vulnerabilities. Philippians chapter 2, verses 5 – 11. Let's keep our children lifted in prayer as we help them navigate the entanglements of our society by Encouraging God Often.
March 20, 2023
Non-Profit Trap
I have had many summers of service with the ministry of St. Philip's. In this span, the frequency of the appeals for Time, Talent, and Treasure to yield sustainable support for organization impact and growth have worn thin with me. The 3 t's have cascaded to cliché. St. Philip's school and Community Center can give absolute testimony to the importance of supporters' Time, Talent, and Treasure. Undeniable, these three t's through God's grace have fueled our journey which has turned the corner, moving towards 80 years of ministry. The 3 t's are important, however, there is a great T that fuels the three t's commonly espoused to be predictors of non-profit success.

St. Philip's gives testimony that the foundational T in which each of the 3 t's rest on is TRUST.

Blessings in abundance to the legion of volunteers, supporters, staff, and parents who have allowed their TRUST to inform their little t's. The unparalleled experience of the St. Philip's student, their academic performance, and the mighty impact we've had on the community are a product of TRUST and God's anointing. As Isaiah 55 references, God's word will always produce fruit and accomplish what He wants it to and prosper everywhere it goes.

WE WILL continue to TRUST in Him as you continue Trusting our stewardship and celebrating our outcomes.
I'll take the Big "T" every time.
Trust Triggers the 3 t's.
October 29, 2020
Without doubt this season of the pandemic has given new meaning to our ways and words. Air hugs, elbow bumps and face coverings are all common place in our day to day interactions. A new meaning has been given to a very familiar word; the word mute or muted is uttered thousands of times a day. Had this word been practiced more throughout the history of humankind the world would have more civility, fewer arguments and even a lower divorce rate. In conference calls and conversations when a person is muted accidentally, it is appropriate for them to apologize saying "I was muted."
As we move towards our nations UNMUTE day, apologies are not acceptable. "I was muted" or "I was on mute" will not fly! You will be either in the _ _ ted or _ _ ted category. VOTED or MUTED. For far too long many have been complacent and complicit and through their silence or mute status. Every eligible American citizen needs to be intentional in avoiding the benign, blunder of not participating in the National Unmute Day by November 3rd. As the St. Philip's creed states, I have the voice. The consequences I will accept for I made the choice. https://youtu.be/jBgTI8_ZKSY
Muted vs Voted? If it is to be it's up to me.
"The only thing necessary for the triumph of evil is for good men to do nothing." Edmond Burke.
Allow your Faith to be your Fuel
+erry Flowers
Recent Posts
Categories
Archives