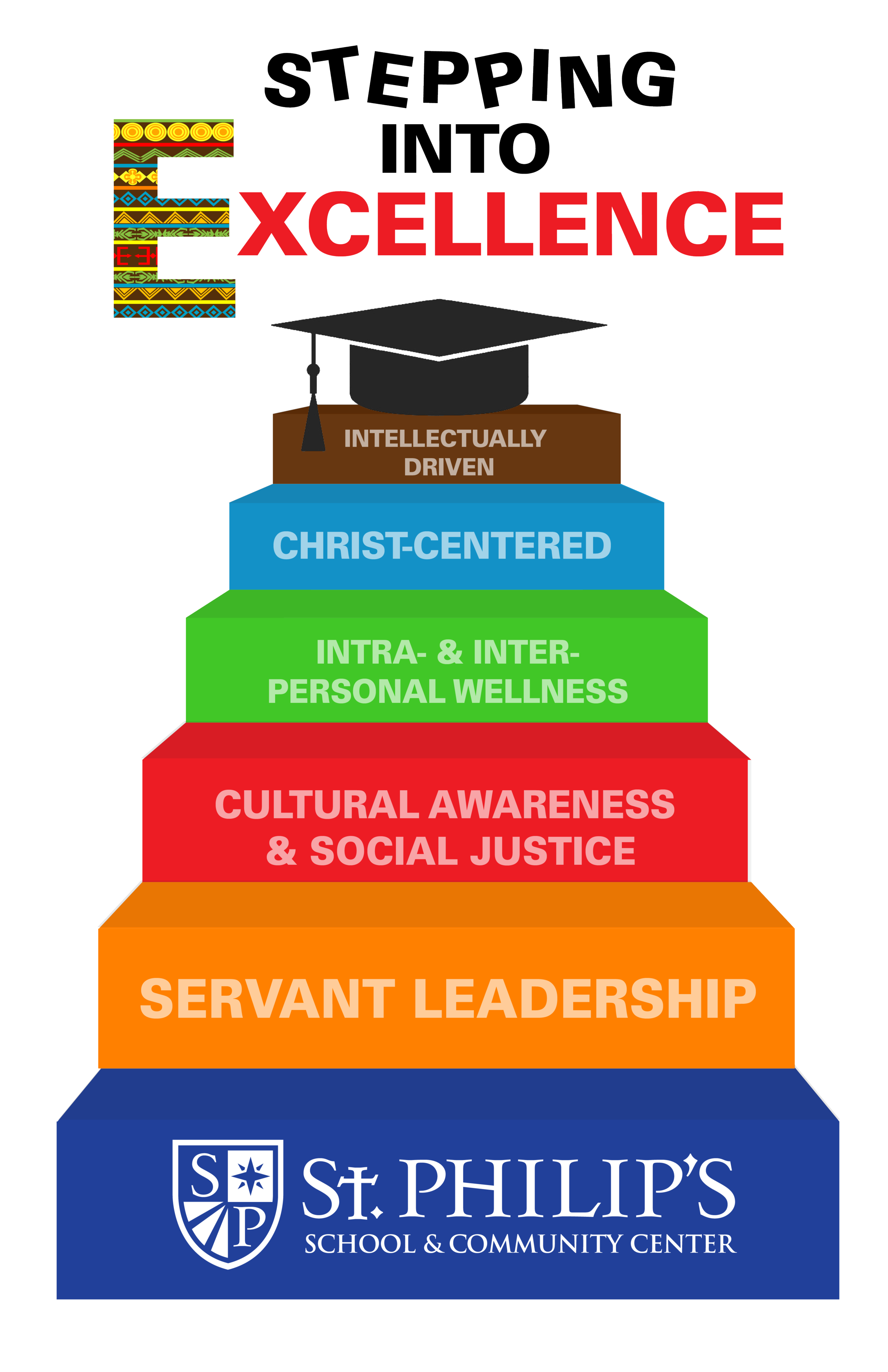 At St. Philip's School & Community Center we recognize the importance of equipping parents and primary caregivers with educational resources, knowledge, and skills through our annual Parent University.
This year's "Step Up to Excellence" Parent University delivered an interactive experience of "staying the course" at St. Philip's through sixth grade. St. Philip's educators highlighted the impact of each grade level across the curriculum with particular emphasis upon what makes those grades unique at St. Philip's.
Attendees journeyed through rotational classrooms getting hands-on simulations to experience what students take part in daily. Through these simulations, participants learned how St. Philip's prepares parents and their children to be successful while attending St. Philip's and for life after St. Philip's (LASP).
Special panel sessions were conducted for sixth-grade students and their parents to equip them with wisdom and guidance as they encounter LASP. St. Philip's alum parents and students facilitated the panel sessions.
While parents were learning, students were too. Students participated in fun educational workshops to support learning life skills. Students gained new knowledge on social-emotional learning. They practiced how to manage their emotions, encourage others, and understand verbal and non-verbal emotional cues.
Participants of Parent University walked away with the assurance that whatever sacrifices are necessary for their child to graduate from St. Philip's – it is worth the sacrifice.