Calling all Educators, Art Professionals, and Art Lovers...

Saturday, September 28, 2019 – 9:00AM-4:00pm
Join St. Philip's School and Community Center for a unique professional development experience with none other than Debbie Allen (sponsored by The Kimbrough Family Arts Fund)! This one-day symposium will forge conversations and feature workshops around the inclusion of children of color in the arts during their primary years of education. Included in the event will be a Q&A luncheon with Debbie Allen and an optional master dance class (open to all disciplines) to round out the day!
Studies show that involvement in the arts is linked to higher academic success, lower drop-out rates, increased social-emotional connections, and stimulates creativity, one of the most sought after skills in today's job market! The St. Philip's Fine Arts Symposium will examine and strengthen our roles as educators to ensure there are equitable opportunities for children of color to receive the highest quality arts education. This event will be filled with powerful tools, strategies, and resources to create a network that educators can use for collaboration and accountability. Ideal for both in-class educators and arts administrative professionals, and practicing professionals.
General Registration ($50) includes:
Opening session with Keynote Speaker
Morning Workshop
Q&A Luncheon w/ Debbie Allen
Afternoon Workshop
St. Philips Fine Arts Symposium Swag Bag
General Registration + Master Class ($100) includes:
Opening session with Keynote Speaker
Morning Workshop
Q&A Luncheon w/ Debbie Allen
Afternoon Workshop
St. Philips Fine Arts Symposium Swag Bag
Master Dance Class w/ Debbie Allen
If you have questions or need further information, please contact Kellee Murrell by email or call 214-421- 5221 ext. 114
Symposium Schedule*
o 9:00-9:30 a.m. - Registration
o 9:30-10:15 a.m.- Opening Session: "Giving our children a space to express themselves"
o 10:15-10:30 a.m.- Break
o 10:30-11:45 a.m. - Morning Breakout Session
o 12:00-1:00 p.m. - Q&A Luncheon with DEBBIE ALLEN
o 1:00-2:00 p.m. - Afternoon Breakout Session
o 2:00-3:30 p.m. - Master Class with DEBBIE ALLEN (open to General + Master Class Registrants)
o 3:30-4:00 p.m. - Reflection
*Subject to change
Thank you to our Speaker Sponsor, The Kimbrough Family Arts Fund
About Debbie Allen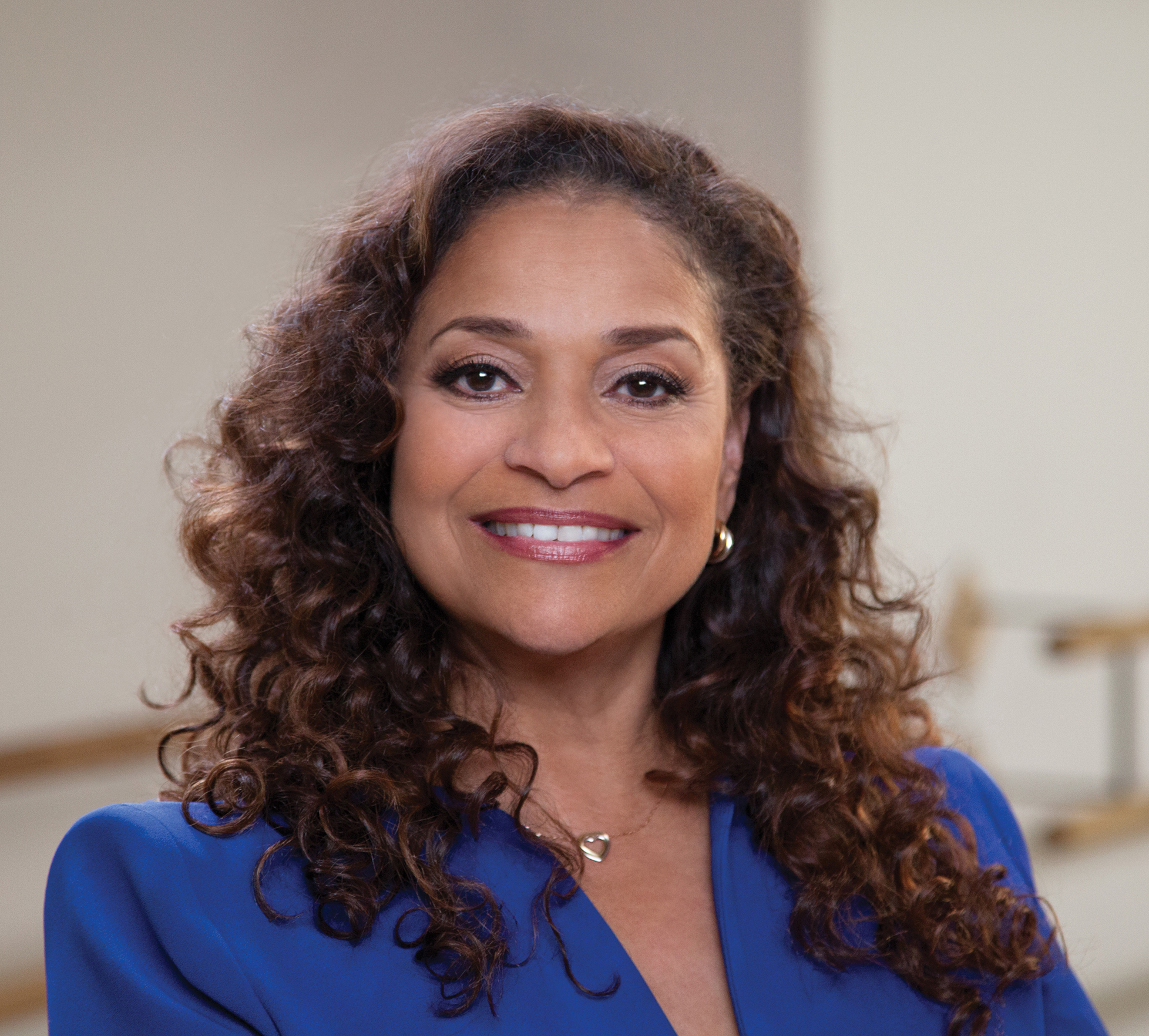 Debbie Allen, a BFA graduate of Howard University in Theater and Classical Greek Studies is an award-winning director/choreographer who has choreographed the Academy Awards a record ten times. She has directed and choreographed for legendary artists such as Michael Jackson, Mariah Carey, James Earl Jones, Phylicia Rashad, Janet Jackson, Whitney Houston, Gwen Verdon, Lena Horne, and Sammy Davis, Jr.
Ms. Allen received the Golden Globe for her role as Lydia Grant in the 1980s hit series Fame, and is a three-time Emmy Award winner in Choreography for the series Fame and The Motown 25th. Awarded ten Image Awards as director, actress, choreographer and producer for Fame, A Different World, Motown 25th, The Academy Awards, The Debbie Allen Special and Amistad, she has also directed the best that Network TV offers, including Scandal, How To Get Away With Murder, Jane The Virgin, Empire and currently serves as directing Executive Producer of Grey's Anatomy where she also holds a recurring role as Catherine Avery. She is daughter of Vivian Ayers and Dr. Andrew Allen, wife to NBA All-Star Norman Nixon and mother of Vivian and Thump.