Goal Setting & Financial Planning for Private School
Join us for a free financial literacy session facilitated by J.P. Morgan focused on goal setting & financial planning for private school.
Tuesday, April 20th at 5:30pm
Via Zoom Webinar
Facilitators: Amanda Lott & Grafton Ifill
Register in advance for this webinar here. (After registering, you will receive a confirmation email containing information about joining the webinar.)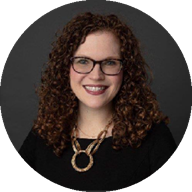 Amanda Lott, CFP®
Head of Goals-Based Planning, J.P. Morgan
Amanda Lott is an Executive Director and Head of Goals-Based Planning for J.P. Morgan Private Bank. In this high-impact role, she drives the firm's training, content and strategic approach to help clients articulate their most meaningful intentions and align their resources to these priorities.
Amanda understands that clients seek a firm that will honor what they want to accomplish, partner closely with them throughout the stages of their financial lives and revisit plans as circumstances evolve. She believes that providing individuals with this framework for sound decision-making gives them financial peace of mind and the freedom to live their best lives. Amanda is instrumental in ensuring that the firm is known for its positive engagement with clients. A goals-based advice specialist, she serves as a resource for both families and Bankers.
Bringing more than a decade of experience to her role, Amanda spent seven years in New Jersey as a Wealth Advisor and equity partner with Regent Atlantic Capital. There, she chaired the firm's Financial Planning Committee and advised clients on complex wealth, tax and estate planning issues. In 2016, Amanda returned to her home state of Texas to raise her growing family. Her work has led to her being named one of Financial Advisor magazine's 10 Young Advisors to Watch.
Amanda attended Texas Tech University, where she received a B.S. in Personal Financial Planning and was the top graduate in the College of Human Sciences. She earned an M.S. in Taxation from Fairleigh Dickinson University. Amanda is a CERTIFIED FINANCIAL PLANNERTM professional which enables her to seamlessly marry "art" with "science" as she helps clients achieve their financial goals.
As a testament to her success in the industry, Amanda received the Texas Tech Personal Financial Planning "Young Guns" Alumni Award. She has appeared on CNBC and has authored a thought-leadership piece on taxation.
Amanda and her husband, Erinn, live in Plano with their two children, Brayden and Eleanor. To relax, she likes to spend time outdoors with her family and French Bulldog, Bentley.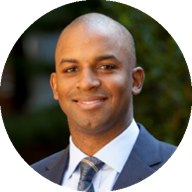 Grafton Ifill
Market Team Lead, J.P. Morgan
Grafton Ifill is an Executive Director and the Market Team Lead for J.P. Morgan Private Bank, serving the Dallas region. Grafton heads a group of bankers to deliver a full range of wealth management, banking and lending services to affluent families, private clients and foundations. His team provides holistic and integrated strategies that are customized to the unique needs of each individual and institution.
Grafton's background is rooted in his in-depth knowledge and exposure covering sophisticated institutional clients across varying businesses and financial products. He blends these insights with the thought leadership, specialist resources and investment platforms of
J.P. Morgan to deliver a plan that is reflective of clients' long-term financial goals. Grafton's strength lies in his ability to motivate people and develop the talents and skills that help each individual succeed. His sound judgment and trustworthy nature offer clients financial peace of mind.
Grafton joined J.P. Morgan in 2019 following a decade at Goldman Sachs, where, most recently, he was a Private Wealth Advisor serving ultra-high-net-worth families. Previously, he led Goldman's leveraged finance sales effort for the Southern region. This followed a role in New York where Grafton covered hedge funds and asset managers on the Cross-Asset Sales Desk. He began his career in Fixed Income Sales and Trading at UBS Investment Bank.
Grafton serves as a board member of the YMCA of Metropolitan Dallas, co-chairing the Diversity, Equity & Inclusion Committee. Additionally, he serves on the Steering Committee of The Cary Council, which supports the Southwestern Medical Foundation & UT Southwestern. Beginning in 2021, Grafton will also serve on the President's Advisory Board for UT Southwestern Medical Center. He is an Advisory Board member of At Last Boarding and is a member of The Dallas Assembly.
A native of Nassau, Bahamas, Grafton holds a B.A. in Philosophy, Politics and Economics from the University of Pennsylvania, where he was the captain of the Men's Track and Field Team and school record holder. He and his wife, Amber, live in Dallas with their daughter, Blaire.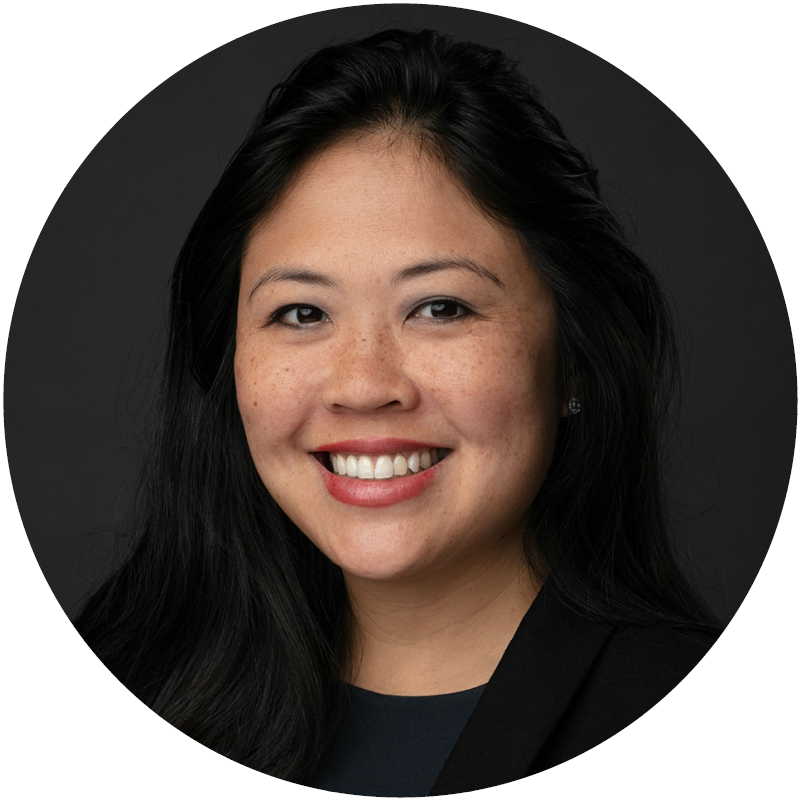 Leslie Gunawan
Investor, J.P. Morgan
Leslie Gunawan is a Managing Director with J.P. Morgan with over 15 years of experience in asset management. In her role as an investment specialist, Leslie draws upon J.P. Morgan's select team of strategists to recommend solutions designed to build and preserve wealth for ultra high net worth individuals, family offices, and endowments and foundations. Alongside the integrated team, her focus is on communicating market strategy, portfolio construction and asset allocation across both public and private markets.
Leslie began her financial services career with Merrill Lynch in Dallas, Texas in 2004. She is a Certified Financial Planner™, a designation awarded to advisors who have demonstrated a commitment to advocating for fiduciary advice. She is an active member of Texas Wall Street Women and currently serves as the treasurer of the Kraddick Foundation.
Leslie is a graduate of the University of Texas where earned dual degrees in finance from the McCombs School of Business and French Language from the college of Liberal Arts. Leslie resides in Kessler Park with her husband and two sons.