EXHIBITOR REGISTRATION OPEN - CLICK HERE
TO BECOME A 2018 KIDPRENEUR SPONSOR CLICK HERE.
The Kidpreneur Expo is a St. Philip's School & Community Center initiative highlighting an increased focus on helping young entrepreneurs ages 6-16 in the Dallas/Fort Worth community start and succeed in creating small businesses and other entrepreneurial ventures. The mission of the expo is to help students embrace their passion, funnel their creative energy, and gain profitability around their talents and gifts with entrepreneurship and achieve independent success.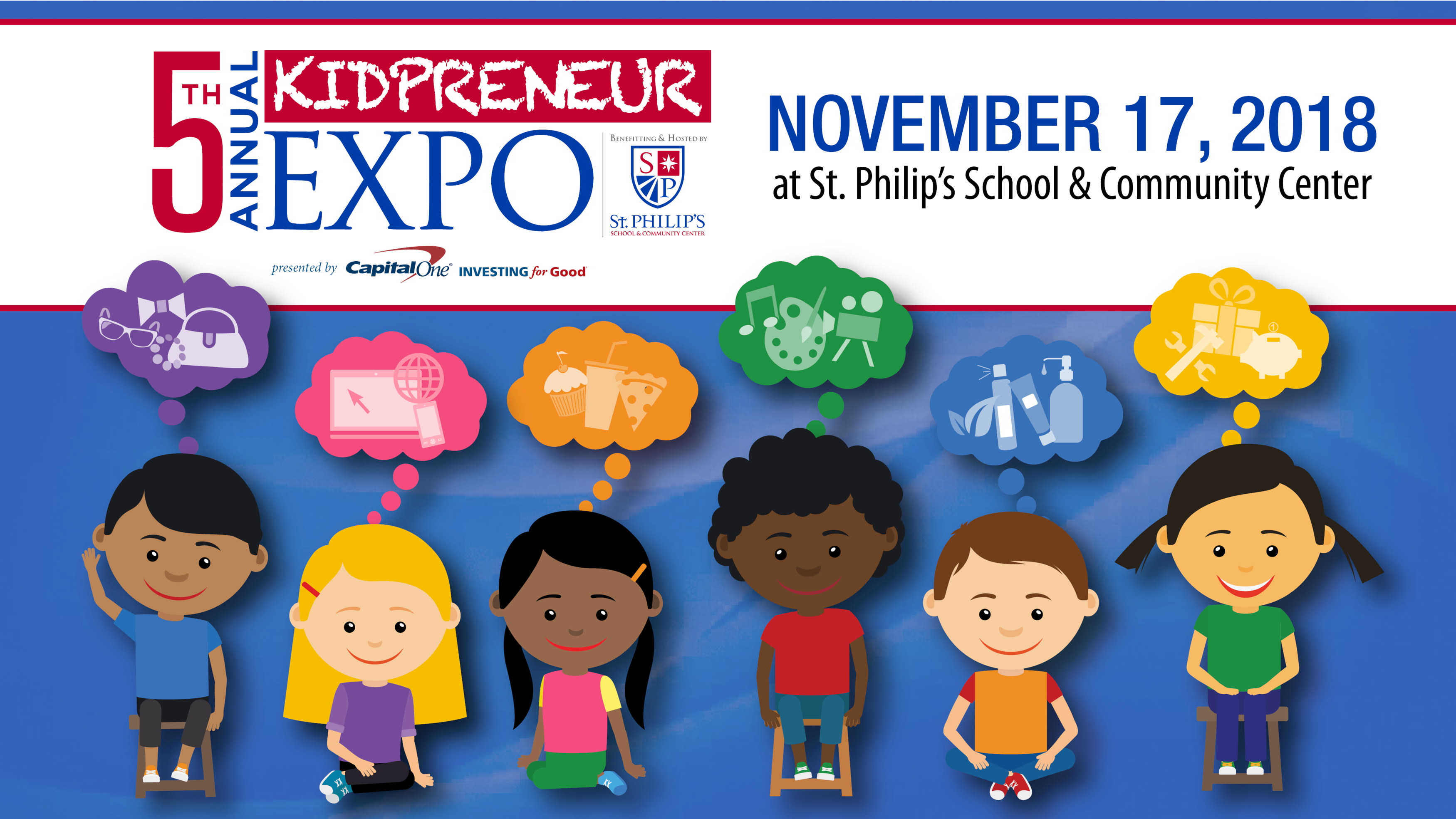 For more information contact Toni Patterson at 214-421-5221, ext 241 or tpatterson@stphilips.com