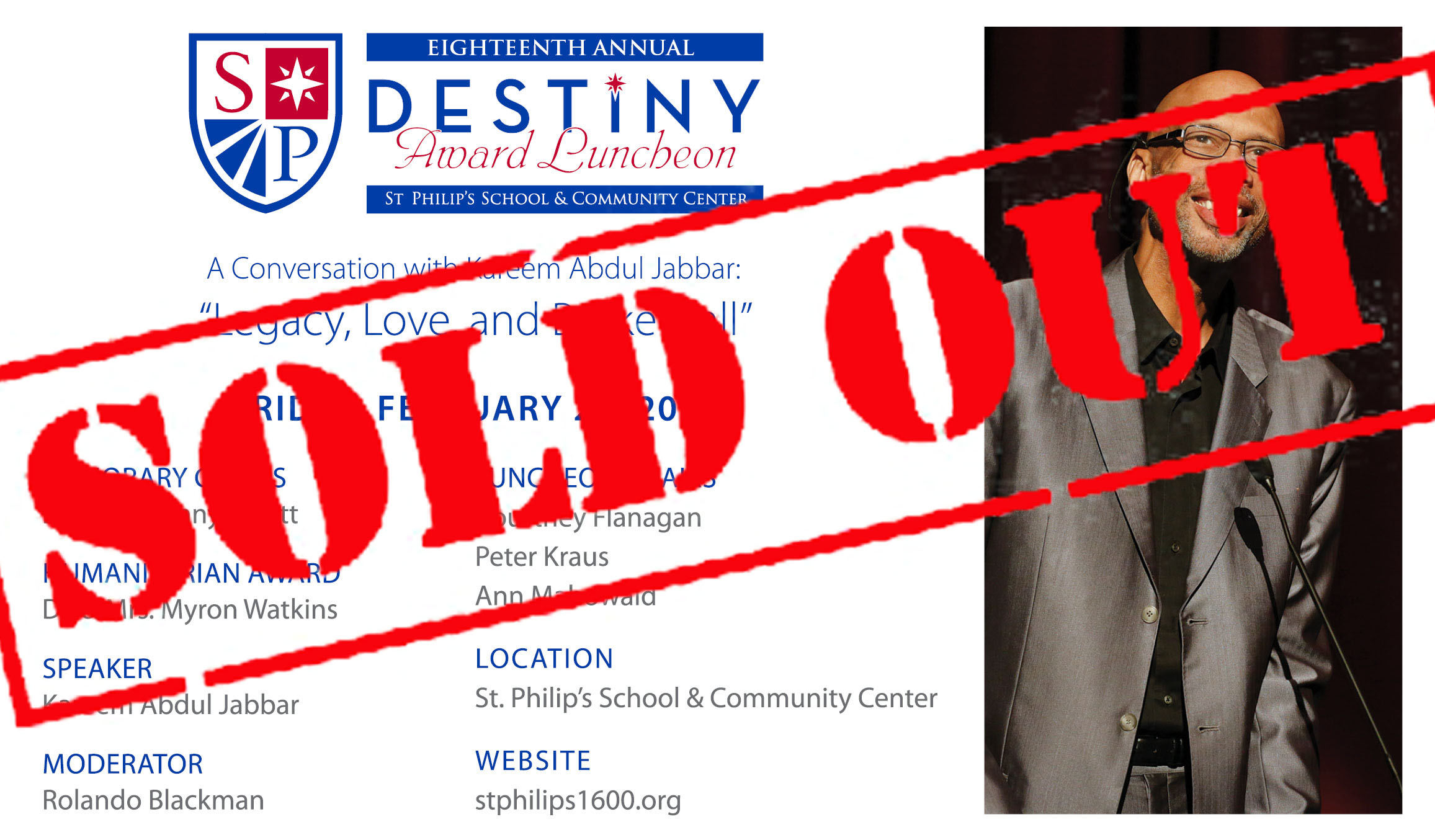 Thank you for your support!! This event is SOLD OUT!
We are still accepting donations to meet our fundraising goal!
The Destiny Award is an annual luncheon benefiting St. Philip's School and Community Center. The Humanitarian Award recipient is given to a leader who has demonstrated exceptional work between diverse communities. Their work exemplifies the importance of embracing the belief in the oneness of human kind in which the destiny of the world is linked.
Showcase: 10:30 a.m. - 11:15 a.m.
Luncheon 11:30 a.m. - 1:00 p.m.
For Additional Information Contact:
Toni Patterson, Manager, Events and Special Projects
phone: 214-421-5221 ext 241
email: tpatterson@stphilips.com
Thank you for your non-refundable donation to St. Philip's School and Community Center. In the
rare event that the luncheon is cancelled, St. Philip's will consider your gift 100% tax-deductible.